Down at the London Fashion Weekend (as I found out, a MAJOR difference from the fashion 'week') one of the few designers I thought stood out was Eley Kishimoto, the prints were absolutely excellent. Really beautiful well executed patterns used in interesting and imaginative ways.
These painted photos lend a lot of atmosphere to the designs and give a great feel to the whole collection. The cuts are beautiful and really use the fabrics well.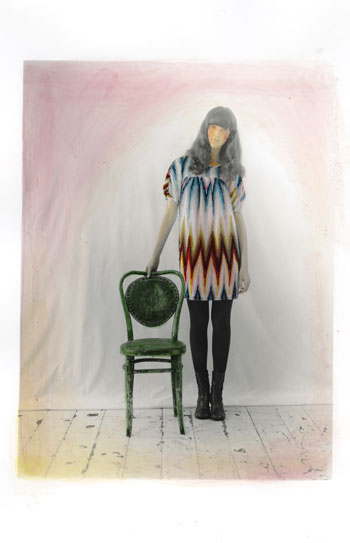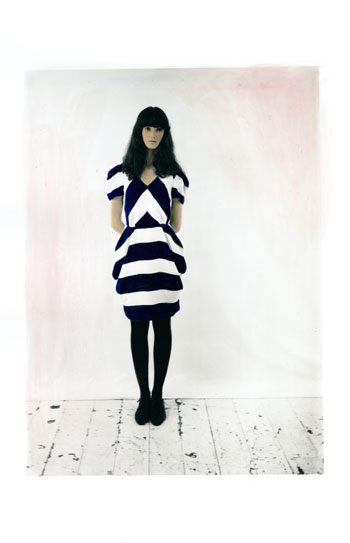 Reckon Claire would like this one...
I fully recommend you go and view the full collection
here.